From Dark Reading:
10 Trends In Infosec Careers And Staffing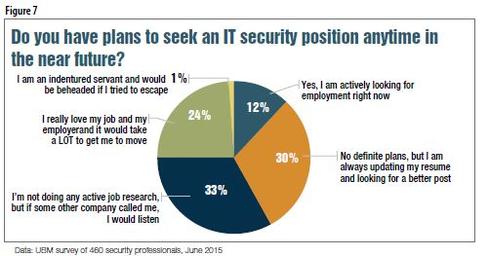 This week the folks of
Black Hat
released the results of
a survey
of previous conference attendees to get the pulse of the security community on a number of fronts. Particularly illuminating were several of the answers to career-related questions. Most security pros surveyed reported that they're stable in the positions they're at and that they could definitely use more help in the way of increased staffing at their firms. It's a reflection of the overall infosec job market, where employers struggle to find enough qualified candidates and opportunities abound for the right candidates. We've put together the results from the Black Hat survey, along with a few other relevant studies out this year, to get a good picture of the market.